List of Personal Finance Books by Indian Authors: Everyone dreams of kicking their legs up in the air and relaxing their way into retirement. Most often people want to do so as soon as possible, and if given the option right away too! But then what is stopping them? Their finances!
One of the biggest questions that comes up if you want to retire is how will you be able to afford a life till your death without working. The easiest answer to this is to get your finances in order and start preparing as soon as possible. 
In this article, we take a look at the top personal finance books by Indian Authors and to help you achieve this. Generally, you find advice all over but none of this is relatable or relevant to survive in our domestic markets. Hence we have included only the top books by Indian authors. Keep reading to find out!
Top Books on Personal Finance by Indian Authors
1. Retire Rich by P V Subramanyam 
Everyone dreams of retiring early. But just the thought of the loops that you have to jump through to accumulate such wealth seems not even worth the dream. Plus the fact that inflation might increase your expenses 5 times by the time you retire makes our savings not even worth it.  
What if we told you that all a 24-year-old has to do is invest Rs. 40 a day to retire with Rs. 13.5 crores at 60. Mind-blowing isn't it. 
This is the exact line that got us interested in this book. PV Subramanium explains how starting investing early works magically if you want to retire rich. He explains how just by investing Rs. 40 a day one can retire at 60 with investments worth Rs. 13.5 crore.
This not only allows you to retire peacefully but also improves options and the flexibility one can live with. This book also gives its readers a new perspective that retirement does not have to be linked with age but instead with money. The book is a must-read and the simple language and examples used by the author make it easier. 
2. Lets Talk Money by Monika Halan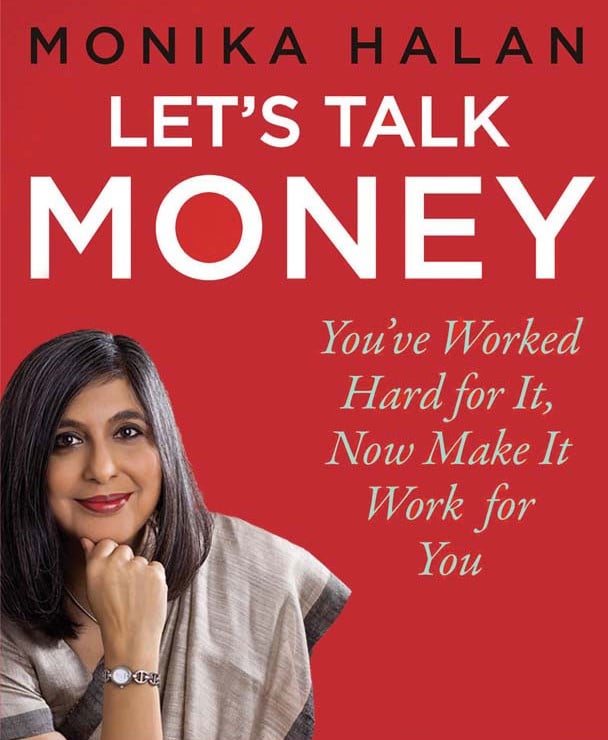 To many, it may not even come as a surprise that this book by Monika Halen is among the top in this list. Written by one of the most trusted names in finance the book is set to give one a strong foundation in dealing with their personal finances.
The book is written without targeting any specific niche making it easy to read for anyone. At the same time, Halan finds a way to make it comprehensive enough too. 
Its author Monika Halan brings with her a stellar profile. She currently works as the consulting editor at Mint and is also part of its leadership team. She has also worked with other top companies like Economic Times, Business Today, Indian Express and Outlook Money.
In addition to this, she also has worked with other television networks like NDTV, Zee and Bloomberg India.  
3. The Richest Engineer by Abhishek Kumar
The Richest Engineer could be one of the most interesting books to read on this list. The book is written as a fictional conversation between 2 friends who are IT, engineers. What sets this book apart is that it attempts to answer why people are financially successful in their lives?
A common misconception could be that they financially we off due to big salary package, higher qualifications etc. The book helps one master wealth creation to become millionaires irrespective of where they are in their life right now with an average salary .
This book is a must-read and a breath of fresh air for those who are tired of mundane financial books format.  
4. You can get rich too: With goal-based investing by PV Subramanyam and M Pattabiraman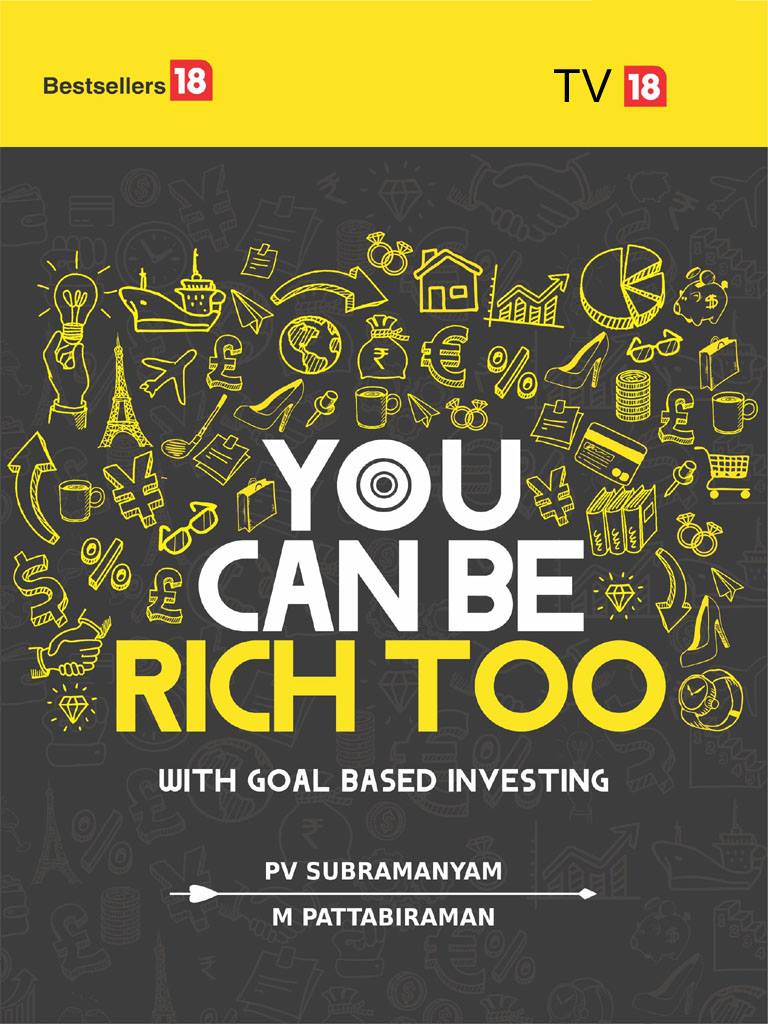 This is the second book by P C Subramanyam on this list. 'You can get rich too: With goal-based investing' simplifies important concepts which otherwise seems complex. In addition to this, the book also helps its readers set financial goals which they can achieve. 
The book follows a step-based approach that helps individuals assess their net worth first followed by helping them visualize where they want to see themselves in the next 2-3 decades.
This is then followed by helping readers select a strategy, the right instruments while at the same time helping them avoid rookie investor mistakes. This book will put you on the fast track the get started working on your financial goals. 
5. I will teach you to be rich by Ramit Sethi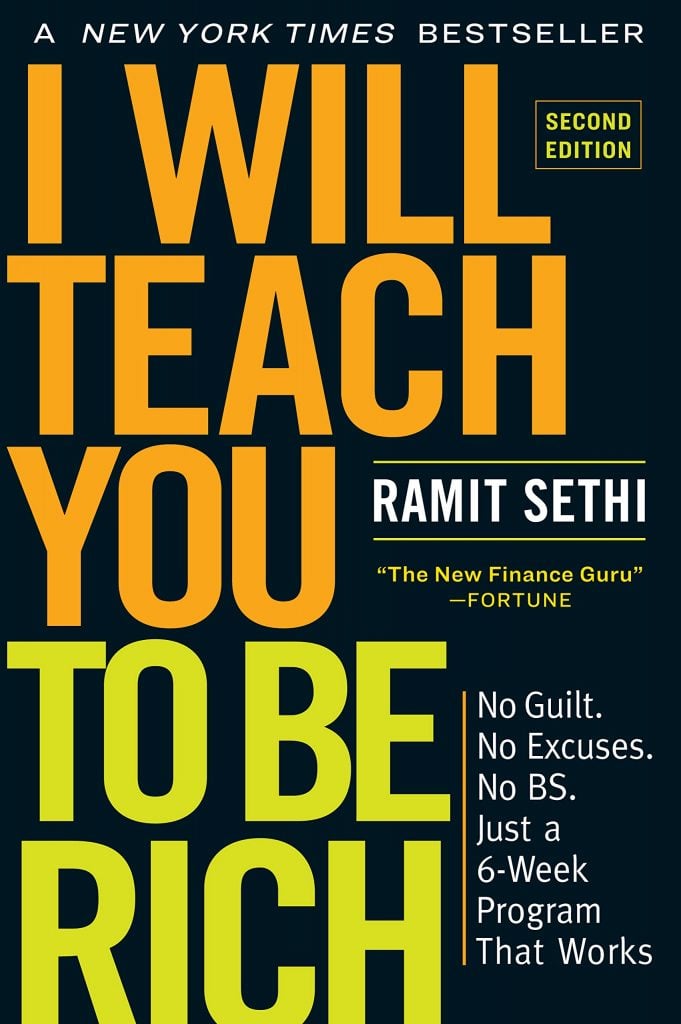 One can look at "I will teach you to be rich" as a 6-week personal finance course to get your financial life sorted for the rest of your life. Ramit Sethi focuses on 20 to 35-year-olds to help them get their finances in order even if they are not financial experts.
What sets this book apart is that it not only focuses on stock market investing and savings etc. like other personal finance books by Indian Authors available in the market. Sethi also focuses on credit cards and how one can use them to his/her advantage. The book also helps you manage debt, create budgets, set goals and find the right investment options to invest in to achieve them.
Bonus: How to be your own financial planner in 10 steps by Manish Chouhan 
How to be your own financial planner in 10 steps cover the top 10 areas of your financial life which can be improved. These include life insurance , health insurance, estate planning, goal planning, debt repayment, retirement planning, creating emergency funds, investment planning among various others. This is another must-read if one wants to get overall control of their financial life.
ALSO READ
In Closing
Books have always been one of the top sources of knowledge. What is even better in this scenario is that you get insights that are actually useful as you maintain your finances in India. Let us know what you think about the list above and also let us know the books that have helped you in your personal finances the most in the comments below. Happy Reading!

Aron, Bachelors in Commerce from Mangalore University, entered the world of Equity research to explore his interests in financial markets. Outside of work, you can catch him binging on a show, supporting RCB, and dreaming of visiting Kasol soon. He also believes that eating kid's ice-cream is the best way to teach them taxes.